A newbie who is new to blogging world. Thank you for your precious time reading all my celotehs here.
Tuesday, 7 August 2012
I SPENT 5 BUCKS TODAY JUST TO EAT SHIT!!
THAT IS SO SHITTY...
Mumbled unconsciously by Amal Adam
at 20:03
0 comments


Sunday, 5 August 2012
Okey....
I miss akok, nasi kerabu, murtabak, taufu fa and everything related to kelantanese dishes...
Akok, a must have for break fasting. Kat kampung ada dua tiga tempat yang buat akok, lemak dan sedap!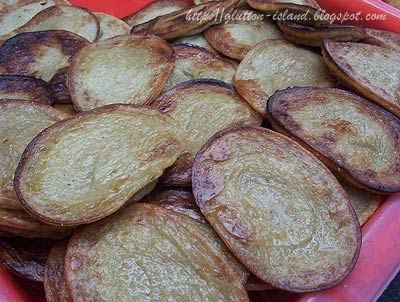 This is akok

Murtabak!(I have tried Sarawakian murtabak, and I can only give 1/2 star)
looking so good... irresistible


I miss Ma's Thai tom yam...
I know how to cook this. I guess mine looks better and tastes better, lol


And Mek's Nasi Dagang and Nasi Kerabu ... Huh.. cannot resist it!!
This Nasi Kerabum eaten with salty eggs, sambal kelapa, ulam, sambal lada, chicken or fish, solok lada (fish fillet with chillies) , and fish crackers

This is what I usually have after Taraweeh (back in Kelantan, not available in Sarawak)
So, if you want to try any of this, you're so welcome to Kelantan. Try the food, experience the culture and explore us. But make sure to exercise after that (serious talk, bro).
So, this entry is mostly about food... Berpuasa di rantauan is not the same as we have with our family.
Kadang-kadang terskip sahur sebab no one untuk kejutkan, even dah set alarm (damn, useless alarm!).
So, that is how I feel like being here. Alone.
Mumbled unconsciously by Amal Adam
at 22:23
0 comments


Friday, 3 August 2012
Next post!
So, I'm sure not many of you (Malaysians) know these two guys. Who are they?
Well, I found these two guys in Youtube.com. I have to say, the first time I saw them on youtube, I fell in love with them, hahaha...
FouseyTUBE (Yousef Erakat) and Qias Omar are American Middle Easterners, living in States since then.
What do they do? They make videos. FouseyTUBE is so famous all around the States, Canada, Aussie and I'm his biggest fan from MALAYSIA!!!! hoho!
So, I have nothing much to say, so let's watch the video...
So, for more videos go to youtube.com and search for FouseTUBE... You'll love him!!
Qias Omar's videos:
and so that's it!! Hope you enjoy watching these... :D
Mumbled unconsciously by Amal Adam
at 10:18
0 comments


Assalamualaikum, peeps...
It's been a while without a word from me. Alhamdulillah, I'm doing fine here. And I'm not that homesick right now.
Nothing much to tell, because I don't know what to say.. (lame statement).
Okey, while I'm writing this, I'm listening to this beautiful Arabic song:
kalau nak jiwang2 boleh la... :D
So, midsem exam next week, I hope I can do well, In sha'a Allah... Life is hard here, I gotta say.
So, hope it's not too late to wish all Muslims, Ramadhan al-Mubarak and Eid Mubarak in advance.
May this Ramadhan will be a better Ramadhan for us, and prayers to all the brothers and sisters especially in Burma, Palestine, Afghanistan and those countries in wars. Ameen.
Love.
Mumbled unconsciously by Amal Adam
at 09:57
0 comments